What to do when you are burned out from dating?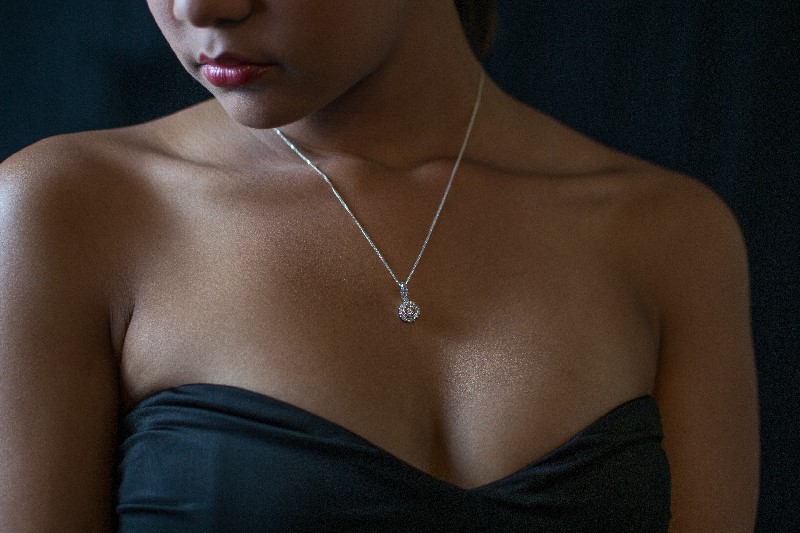 One quick question to ask yourself: Are you burned out from dating?  A lot of us ladies have end goals in our lives.  We want to be married (or in a long term relationships), have kids; buy the wonderful house and all the other items that would "complete" us.  When our late 20s to early 30s start creeping up on us, we start to notice certain things.  The majority of your friends and others around you are getting married and starting families.  You are attending tons of baby showers, weddings, and other life milestone parties. People start throwing invasive questions at you, such as: "why are you still single?", "you better just pick a man to settle down with", Oh and my favorite "you ain't getting any younger."  These coupled with your already heavy thoughts will have you hitting the dating scene hard.  You start looking at guys who you know aren't a fit for you and try to rationalize why you should date him.  Thoughts like, "Well he doesn't have any kids.", "He is a really nice guy.", or "He has a job and is financially stable." Mind you, these aren't bad things that a man should have. These are great things in fact….IF you are into the guy.  What you are actually doing is settling.  You are taking something that you really don't have a passion for and trying to make it work.  It's like having a job that you work because it pays your bills and "it's something."  You really do not care for the job, but it serves its purpose.  Is that what you want in a mate? I don't want a man looking at me with that logic.  Talking about "I serve my purpose".  He tried it!(In my Tamar voice) After a while we start dating man after man after man.  We begin to have a hard time connecting, becoming annoyed with them, and we keep running into jerks.  It even becomes just tiresome trying to have a friendly conversation because you feel like you don't get them or just understand their personalities.  Well ladies, I am here to tell you sometimes it isn't them: it's you.  Two things are happening here: 1. it's not your time to meet Mr. Right and 2. you are burnt out from dating.
What should you do when you are burned out from dating?
Dating should be fun! Not necessarily meeting "the one" right away, but finding out more about yourself and what you would want/need in a mate.  It shouldn't be a chore, and once it does become a chore that is when you need to give yourself a vacation and rediscover yourself.  We sometimes get so caught up in wanting to beat that clock that we lose who we are in the process and become preoccupied with being "boo'd up".  It consumes our every thought, our every choice and ultimately just gets out of hand. Here are some awesome ways to give yourself a break and revitalize your desire to date.
Take a set break from dating- Make yourself a promise to not date for a month or a few months. Don't break it! Give yourself time to miss dating and really to center yourself.  Sometimes allowing yourself a breather will give you a new outlook on men, once you go back into the fabulous world of dating.
Get a hobby-  Redirect your attention to something that will enrich your life. I had chosen something that I called "111".  I set up a plan that I would read 1 new book a month, watch 1 new movie that I had never seen, and go to 1 new restaurant around my city and later my state.  This gives you more things to talk about in conversations with others and a chance to meet and network with other people. Which brings me to my next recommendation…
Where is your career going?- When is the last time you gave thought to where you planned on going in life? Do you have a job or a career? If you have a career, are you where you want to be? If you have a job, what are you going to do to get you into that career? Join networking groups or volunteer.  Begin planning out your career goals and start working towards obtaining your dream position.
Work it out!- Working out has plenty of proven endorphins and other feel good chemicals that will make you glow and look better! Keep yourself looking good or work on losing those stubborn pounds that you always said that you would if you had the time. Welp babe, there is nothing but space an opportunity at this point.
Travel-  If it's 500 miles or 50 miles, go out into the world and enjoy it.  Take some time to meditate in another state, go on a religious retreat, or maybe visit that bed and breakfast that you always wanted to go to.  Stop waiting for a man to go with you, take that leap yourself!
I've been burned out from dating and I understand how taxing it can be.  To my ladies who are tired of dating with no results, I implore you to take a break!  Would you drive your car a long distance trip if you were dirt tired? Nah sista! You would take a nap and then attempt to go when you are refreshed!  Once you give yourself a break, you will begin to miss the dating world a bit and be ready to go back with a new experiences and perhaps a better understanding of yourself!  Good Luck!